NC 4-H 2019 Japanese Delegate Information and Bio Released
Find this article at:
go.ncsu.edu/readext?588003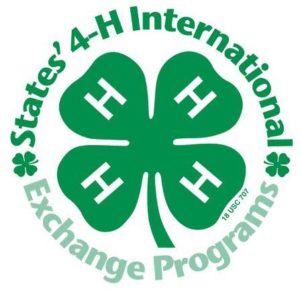 2019 Japanese Delegate Information
The information for potential host families about the Japanese delegates coming to North Carolina this summer can be found at the link above. Host families are still being sought to host for the month-long commitment of July 21–August 18, 2019!
Requirements for Host Families:
Inbound (IB) defines an opportunity for a family to host a delegate during the summer months for the International Exchange Program.
Host families must have a sibling of the same gender and within 2-3 years of age of the visiting delegate.
Host Sibling Age Requirements: 10-18
There are certain guidelines that must be met in order for your family to be able to host a delegate.
Information about hosting this summer can be found: 2019 Host Family Information
Information about common questions asked from potential host families can be found here: Inbound Frequently Asked Questions
We will be hosting 2 chaperones this year and 11 delegates. If you currently do not have children in your home and would like to host, please apply to host!!!
Should you have questions about the N.C. 4-H International Exchange Program, please contact Daniel Collins, NC 4-H International Exchange State Coordinator at dpcollin@ncsu.edu or 919-515-4759!