True Leaders in Service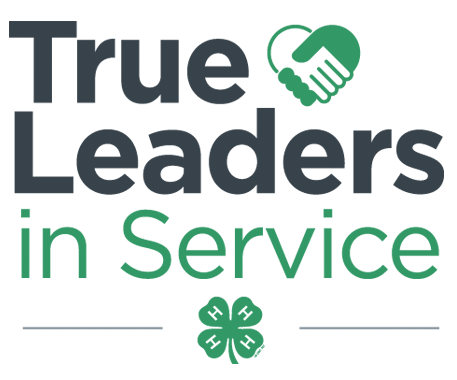 This April, join North Carolina 4-H as we pledge our hands to larger service all month long! 4-H is launching the annual True Leaders in Service initiative, a way for all 4-H members to say "thank you" to their communities, counties, and states for all the support they have provided to 4-H for over 100 years. The month-long community service activation will officially kick-off the first day of April, and culminate with the National 4-H Day of Service on Saturday, April 28.
We are encouraging youthand adults to venture out into the community to lend a helping hand through fundraising, neighborhood clean-up, beautification projects and much more. To learn more, visit www.4-H.org/true-leaders-in-service or contact your 4-H Agent for more information about local service projects in your area. Help us make a positive, lasting impression on our community and celebrate the True Leaders making a difference through service.