North Carolina 4-H Camps & Centers
Find this page at:
go.ncsu.edu/readext?386741

REGISTER FOR THE NC 4-H SUMMER CAMP OUT! 2020
View the event schedule and session descriptions
On June 22 we will kick off a week-long experiential event that will use technology to bring us together and connect us with the outdoors. The NC 4-H Summer CAMP OUT! is a free virtual camping experience that will feature some of your favorite 4-H camping traditions like a dance party, slide show, trivia night, Arts & Crafts, and a virtual campfire. Families will have an a la carte menu of organized camp activities to choose from so you can invest as much or as little screen time as you want. The week's activities will culminate in a Friday-night backyard (or living room) CAMP OUT complete with some of your favorite camp songs, skits, and s'mores. This isn't traditional 4-H summer camp, but it is a completely new experience that will keeps us all grounded in the essential elements of camp. We will still make memories that will last a lifetime. This time however, those memories will come from connecting with friends new and old online, finding nature in your very own backyard, and joining hands with your family around the campfire.
For more information about the NC 4-H Summer 2020 CAMP OUT!, please contact Angela Brisson at aebrisso@ncsu.edu. Follow the event on Facebook for all the up-to-date details.
Information about the summer 2020 camping season related to COVID-19
Friends and Families-
As we are facing an unprecedented time of uncertainty in our country and world, we wanted to take a moment to share with you our plans for the 2020 summer 4-H camp season. NC State University suspended on campus academic and study abroad programs for the summer 2020 and made the decision to suspend all face-2-face, non-academic summer programs, as well. This includes our 2020 summer 4-H residential camps at our three 4-H Centers: Betsy-Jeff Penn, Eastern 4-H Center, and Millstone 4-H Camp. This decision was based on the health, safety, and well-being of everyone as the top priority and in an effort to help prevent the spread of the deadly COVID-19 virus. This is an unprecedented situation. North Carolina 4-H has hosted residential 4-H camps every summer since our first camp at Swannanoa 4-H Camp in 1929. While this was a difficult decision, it was in the best interest of everyone.
We realize this leaves a hole during the summer months for the 4-H'ers and youth we serve during our summer camp season. Therefore, it is our goal and intention to develop, implement, and offer some virtual summer camp opportunities for youth this summer, to still be able to connect youth with camp and the outdoors through the use of technology. We will communicate those plans and opportunities over the coming weeks.
Many parents and caregivers have already registered their youth for camp this summer and have already paid a $50 deposit. Given the unprecedented circumstances, we have made the decision to waive our nonrefundable deposit policy. This means that any deposits and payments toward a summer camp session in 2020 will be fully refunded. If parents or caregivers prefer, they may apply the deposit to a 2021 4-H camping experience or donate the funds to our camps.
Following NC State Extension's announcement on March 21, 2020 to cancel and suspend all non-essential Extension programming for 60 days, as well as the university's decision to suspend all summer programs, all programming and user groups at our three 4-H Centers will be canceled through August 7, 2020, or until NC State Extension lifts its restrictions on programming, depending on the situation with COVID-19.
In closing, we ask for your patience and understanding as we navigate unprecedented times that are changing by the hour and we appreciate your continued support. While we are disappointed that we are unable to provide camp physically this summer, the health and safety of our youth is our top priority. For any questions or concerns regarding these decisions, you may contact NC 4-H Camping Specialist, Dave Herpy, at (440) 537-3658 or via email djherpy@ncsu.edu. Thank you for your support and understanding!
Sincerely,
The NC 4-H Camps team
All North Carolina 4-H Camps are open to the public. Youth do NOT have to be a member of a 4-H Club to attend. Check out our three centers at:
Betsy-Jeff Penn 4-H Center www.bjpenn4h.org
The Eastern 4-H Center www.eastern4hcenter.org
Millstone 4-H Camp www.millstone4hcamp.com
Experience
For more than 80 years, North Carolina 4-H camping has taught youth life skills through centers located from the mountains to the sand hills to the coast. Each year, more than 4,000 campers from across the state participate in 4-H camping programs at North Carolina's 4-H educational centers. Thousands more participate in conferences, school enrichment programs, special events, and workshops.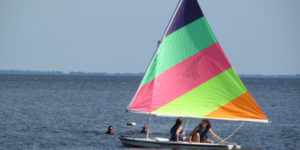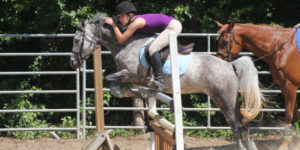 Objectives
Both residential and day 4-H camping programs have a rich history of providing educational programming to thousands of youth annually through hands-on, experiential learning. Through participation in the 4-H camping program youth:
Understand that learning can be fun.
Improve communication skills.
Acknowledge their abilities and limitations and develop skills and options for growth.
Learn about various sciences and develop scientific skills.
Gain an understanding and appreciation of different cultures and the value of diversity in a global society.
Learn about the natural environment and improve stewardship skills.
Improve their physical skills and fitness.
Learn a process for solving problems and working cooperatively in groups.
Learn skills to set goals and make decisions individually.
Learn to identify and manage resources.
Experience a variety of life-long recreational activities.
Learn and practice ethical behavior.
Explore spiritual values.
Resources
While our 4-H camps and conference centers are each uniquely different based on their geographic location, each camp and conference center offers most of the same activities and resources, including:

Leadership
All North Carolina 4-H Camps are managed and operated under North Carolina Cooperative Extension Service through the College of Agriculture & Life Sciences (CALS) at North Carolina State University, one of two land-grant universities in the state. The North Carolina Cooperative Extension Service partners with communities to deliver education and technology that enrich the lives, land, and economy of North Carolinians. Each Center is managed by a full-time Center Director and supported by Program Directors, Facility Maintenance Supervisors, Food Service Supervisors, and seasonal team members dedicated to providing safe and exceptional facilities, programs and services for the citizens of North Carolina.
North Carolina 4-H Camp Resources:
Forms for Camp Administrative Staffs and Agents
NC 4-H Camps & Centers Contact Sheet
Register for a 4-H camp or center.