Qlik2Learn
Find this page at:
go.ncsu.edu/readext?673571
Qlik2Learn – Is Your Quick Click to Learning
All Extension employees, especially 4-H professionals, are quick learn experts. Professional and personal development is necessary, as new research and teaching information, techniques, and methods are continually being updated. This site and these opportunities are designed to support your evolving needs. *Check-out the  App's suggestions at the bottom of the page.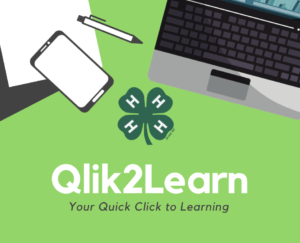 Visit Often – Updates will be made often.
If you have questions, feedback, suggestions re: this page please contact Dr. Mitzi Downing @ mitzi_downing@ncsu.edu 
---
---
Repeated Weekly Opportunities 
Meditation Mondays (Every Monday)                                                     
Description: In these times of uncertainty, fear and anxiety are on the rise. We are all adjusting in ways few could have anticipated. The practice of mindfulness – the capacity to be fully present in the moment – is a way to cultivate a calm, focused mind and to offset the negative effects of stress and avoid burnout. Sessions are held in Zoom every Monday for 30 minutes at 9:00 a.m. and repeated at 12:00 p.m. Each session includes a few stretches, some breathing, and a 15 minute guided meditation followed by time for sharing and questions, as well as tips for incorporating mindfulness into daily life. Sessions are taught by Dr. Jennifer Staniger, NCSU          
To Register click on the link below:                                                             
NCSU Reporter – https://reporter.ncsu.edu/index.html / Mindful Monday's 
---
Online Video Recordings
Balancing Life Series:  Virginia Cooperative Extension & N.C. Cooperative Extension  
Description: There are so many uncertainties right now stemming from COVID-19. Whether they are related to finances, health, school, work, or an array of other issues, many are feeling stress and anxiety. How can you remain calm and composed when so many decisions are out of our hands? These sessions will discuss ways to minimize the impact on you and your loved ones.
---
Fall Date-Specific Opportunities 
---
Sept. 10th – Teaching K-12 Science and Engineering During a Crisis 
The COVID-19 pandemic is resulting in widespread and ongoing changes to how the K55 education system functions, including disruptions to science teaching and learning environments. Students and teachers are all figuring out how to do schooling differently, and districts and states are working overtime to reimagine systems and processes. This is difficult and stressful work in the middle of the already stressful and sometimes traumatic backdrop of the global pandemic. In addition, students with disabilities, students of color, immigrants, English learners, and students from under-resourced communities have been disproportionately affected, both by the pandemic itself and by the resulting instructional shifts.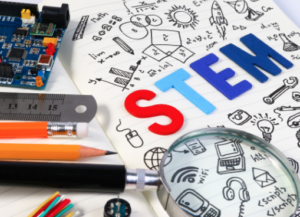 Teaching Science During the COVID-19 Pandemic aims to describe what high quality science and engineering education can look like in a time of great uncertainty and to support practitioners as they work toward their goals.
Session Date: Sept. 10, 2020 from 2:00 p.m. – 3:00 p.m. Eastern Standard Time 
Brought to you by: National Academies of Sciences, Engineering, Medicine 
To Register and for additional information click on here.
---
Sept. 14th – Re-imagining a System of Care to promote the Well-Being of Children & Families 
Description: The Forum for Children's Well-Being will host a virtual public workshop on September 14, 2020. The workshop will focus on building systems to support children and families in the aftermath of the COVID-19 pandemic. The workshop will pay particular attention to how these systems can combat structural racism. It will feature discussions related to supports in both the economic and behavioral and public health systems that can promote the well-being of children and families. Participants will engage in discussions about how a broad range of existing tools and supports can be used to further promote family well-being and health equity in the United States.
Session Date: Sept. 14, 2020 from 1:00 p.m. – 4:00 p.m. Eastern Standard Time 
Brought to you by: National Academies of Sciences, Engineering, Medicine 
To Register and for additional information click on here.
---
Oct. 6th, Nov. 5th, Dec. 11th –  QPR: Question, Persuade & Refer – Suicide Prevention 
Description: Suicide is a public health problem, it impacts all of us. NC State has joined over 160 colleges and universities in offering QPR, a community-based, nationally-recognized and empirically-based suicide prevention program to our campus and virtually. QPR stands for Question, Persuade and Refer. QPR is a brief training program for students, faculty and staff that focuses on how to connect an individual (employee, youth, or family member or friend) to additional support or referred for professional help. The QPR training is both educational and experiential and includes: an overview of national and state and specific statistics regarding suicide; the myths versus facts; identifying behavioral, verbal and situational warning signs; and practicing concrete tools in which to help someone who is in distress.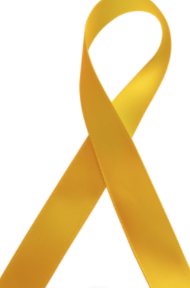 Learning Outcomes: 
QPR is intended to teach individuals how to recognize the warning signs of suicide, including verbal, behavioral and situational clues.
Attendees will learn how to Question a person about suicidal thoughts, how to Persuade them to get help and how to Refer the person for help.
Session Dates:
Oct. 6th from 1:00 p.m. – 3:00 p.m. Eastern Standard Time 
Nov. 5th from 11:00 a.m. – 1:00 p.m. Eastern Standard Time 
Dec. 11th from 110:00  am – 1:00 p.m. Eastern Standard Time
To Register click on the link below and use the NCSU Reporter system:      
https://reporter.ncsu.edu/index.html
---
Nov. 18th – Resource Review: Practices for Inclusion of All Genders & Sexual Orientations 
Description: Join 4-H peers in learning about the newly released and PLWG-approved "Practices for Inclusion for Individuals of All Genders and Sexual Orientations" document. The Access, Equity, and Belonging Committee is comprised of champion groups that support evidence-based research and current trends facing our vulnerable populations. One of these champion groups is focused on LGBTQ+ Youth and Community. This group contributed to the new inclusion document that is designed to be a template for states to adapt to help their 4-H program be more inclusive and welcoming to those with LGBTQ+ identities.
With guidance and approval from the 4-H Program Leaders Working Group to share this document, states are encouraged to explore how to utilize this template for use of their own as it pertains to the inclusion of all participants, volunteers, and staff. Attending a webinar to learn more about the template and how to implement these practices in one's own state will be beneficial to the success of creating a welcoming environment in your program.
Session Instructors: Katherine Soule with Joe Rand and Kayla Oberstadt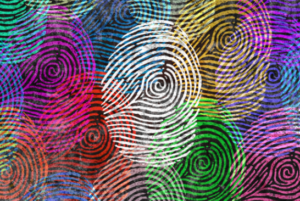 Session Date: Nov. 18, 2020 / 1:00 – 2:00 p.m. Eastern Standard Time 
To Register & for additional information click on the link below:
https://www.nae4hydp.org/events/EventDetails.aspx?id=1401749&group=
---
---
---
Dec. 9th – From Tradition to Transition: Thriving Through Change 
Description: For a number of reasons, the holiday's may look a lot different than they have in the past. Join us for a conversation on how you can adjust to the differences that this year may bring and learn effective strategies for communicating with your loved ones. Session facilitator: Stephanie Davis
Assistant Director Learning and Organizational Development
Dec. 9th from 12:30-1:00 p.m. US Eastern Time via Zoom
To Register click on the link below:  
https://ncsu.zoom.us/meeting/register/tJckf-6hrTMpEt3DN3CY0mRhO6Q1fFH0qPn2
---
---
Cool *APPS Spotlight
InsightTimer:  They offer the largest free library of guided meditations on earth and one of the world's most loved meditation / project-focus Timer, for free. It's won Apps of the Year Winner – TIME magazine and Women's Health. This App has several components: Timer, Sleep, Music, etc. *It has a great Kids section too. *

Free

/Pro level is available for $
Focus Keeper:  If you get caught-up in work and forget to stand-up, move, eat, etc. – and/or – if you like to work on multiple projects at a time to keep you're creativity up – this App is for you! Try it I promise you'll love it! Focus Keeper helps you keep your productivity high avoiding burnout using the timer. Work with time. Not against it! *

Free

/ Advanced level is available for $
Evernote:  Evernote helps you focus on what matters most and have access to your information when you need it. Input typed notes or audio messages, take photos, set reminder and email. Organize notes any way you want and share with anyone. *If you hate keeping up with receipts – this App is for you. *

Free

 / Advanced level is available for $
Day One Journal:  Day One is a journaling app for the iPhone, iPad and Mac. From once-in-a-lifetime events to everyday moments, Day One's elegant interface makes journaling your life a simple pleasure. It has a clever and rich feature set that lets you integrate photos, current location, weather data, and more into your journal entries.*14 day free trail – $34.99 for year subscription – that's 2.92 a month.
Flow by Moleskin:  Calling all "Doodlers"! Flow is an all-new way to create mind-maps, beautiful notes, simple drawings, and complex works of art all on your iPad and iPhone. Flow offers dozens of combinations for paper types, colors, and tools. And by pairing their custom drawing technology with Apple Pencil, Flow feels as responsive as drawing on real paper." *14 day free trail – $11.99 for year subscription (cancel anytime)
*Apps are intended for your personal devices. Please consult EIT and/or your county policies before downloading anything onto a work device.