4-H Electric Program
The Electric Program is coordinated through the Department of Biological and Agricultural Engineering and sponsored by: Duke Energy, Dominion Energy, and NC Assoc. of Electric Cooperatives.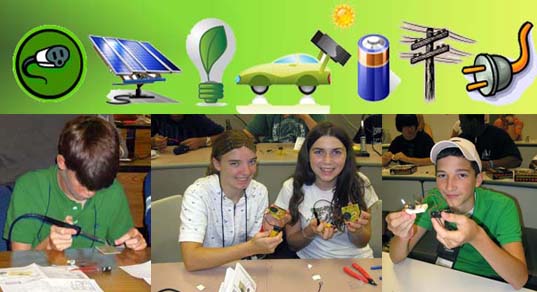 The 4-H Electric Program is an informal hands-on youth program conducted by the North Carolina Cooperative Extension Service and its professional 4-H agents and volunteer adult leaders located in all 100 counties and the Cherokee Reservation. Youth learn about the fundamentals of electricity, renewable energy technologies, and energy conservation. Activities include learning how to solder, learning the difference between series and parallel circuits, and assembling can lamps. Youth learn many life skills while participating in this program, but also generate more enthusiasm for science and technology.
Projects and Resources
 Kits and Projects
Electronic Supply Vendors & Soldering Information
Common Forms
Agent Resources
Electric Congress
Date: July 9 – 11, 2019
Location: Western Carolina University
Forms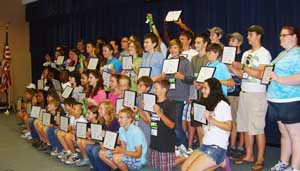 The Way We Were…
Electric Congress Photo Archives
Date 1937
The N.C. 4-H Electric Program is steeped in the states extension history. It dates back to the days when extension electrification demonstration programs were essential to the success and development of rural America and its farms. The demonstration trailer shown below was widely used in 1937 to demonstrate how electricity could be use in the home and on the farm.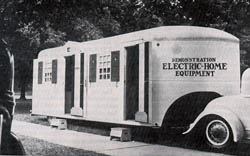 Date 1950-60
Back in the day Electric Congress was known as the Farm and Home Electric Congress.
| | |
| --- | --- |
| | |
| award winners 1950 | 1960 club members giving a demonstration |
Date 1940-1950
Library of congress electricity posters from the early 1940-1950's.
President Roosevelt issued an executive order that created the Rural Electrification Administration (REA). May 20, 1936, Congress passed the Rural Electrification Act. The REA was part of a relief package designed to stimulate an economy still in the grip of the Great Depression.
---
Contact: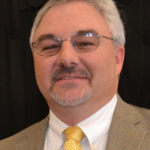 Grant Ellington
Extension Assistant Professor
NC State University
Bio & Ag Engineering
Campus Box 7625, Raleigh,
North Carolina 27695-7625
PHONE: (919)-515-6793
FAX: (919) 515-6772
grant_ellington@ncsu.edu