NC 4-H International Exchange Programs
Find this page at:
go.ncsu.edu/readext?484588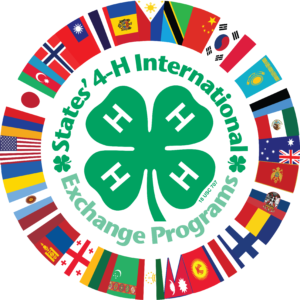 North Carolina 4-H offers opportunities for members and their families to become part of a growing tradition that includes leadership, cultural exploration, and fun! Through the 4-H Inbound and Outbound exchange programs provided through NC 4-H, families gain a wealth of knowledge, life-changing experiences, and shared memories that will last a lifetime!
Interested in getting updates about NC 4-H International Programming? Complete this short form!
Inbound Exchange

2020 Opportunities

Inbound (IB) defines an opportunity for a family to host a delegate during the summer months for the International Exchange Program.

Host families must have a sibling of the same gender and within 2-3 years of age of the visiting delegate.


Host Sibling Age Requirements: 10-18

There are certain guidelines that must be met in order for your family to be able to host a delegate.

2020 Programs for NC: Japan and Costa Rica

Host Family Frequently Asked Questions

Program Flyers:

Information about the 2020 Japanese Delegates can be found by clicking the link:
2020 Inbound Delegate Information

Will be available February 2020!

Outbound Exchange

2020 Opportunities

Outbound (OB) is an opportunity for an active 4-H member in North Carolina to apply for a spot on the national delegations to Japan, Costa Rica, Finland (odd years), Norway (even years), Romania,  and South Korea.

There are certain guidelines and processes that must be met for 4-H delegates to be placed on the state and
national consideration lists.


Age Requirements:

Japan, Taiwan, & South Korea – 12 – 18 years old
Costa Rica, Romania, & Norway – 15 – 18 years old

Check out the 2020 Outbound Program Comparison Sheet!

2020 Outbound Delegate Information


Program Flyers:
For more information or if you have questions about any of the NC 4-H International Exchange Programs, please contact Daniel Collins, NC 4-H State Coordinator at dpcollin@ncsu.edu or 919-515-4759.