States' 4-H NC International Exchange Program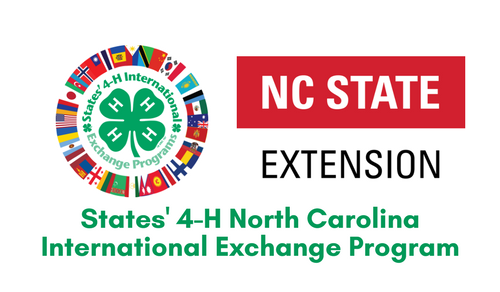 North Carolina 4-H offers opportunities for members and their families to become part of a growing tradition that includes leadership, cultural exploration and fun!
Families host visitors from all around the world to give them a perspective of what it is like to live in North Carolina. Youth and adult volunteers from NC travel abroad to visit other countries and live with their host families to learn more about their customs, traditions and way of life!
---
If you are interested in participating in an upcoming hosting opportunity, check out the information below about how you can get in on the fun and excitement of learning what 4-H has to offer for you!
---
Video Credit from the States' 4-H International Program Website
Was the information on this page helpful?